Re-post: Achieving A New Years' Resolution I Never Made
This post was originally posted on my previous blog site called Jay's Journal on February 6th, 2018.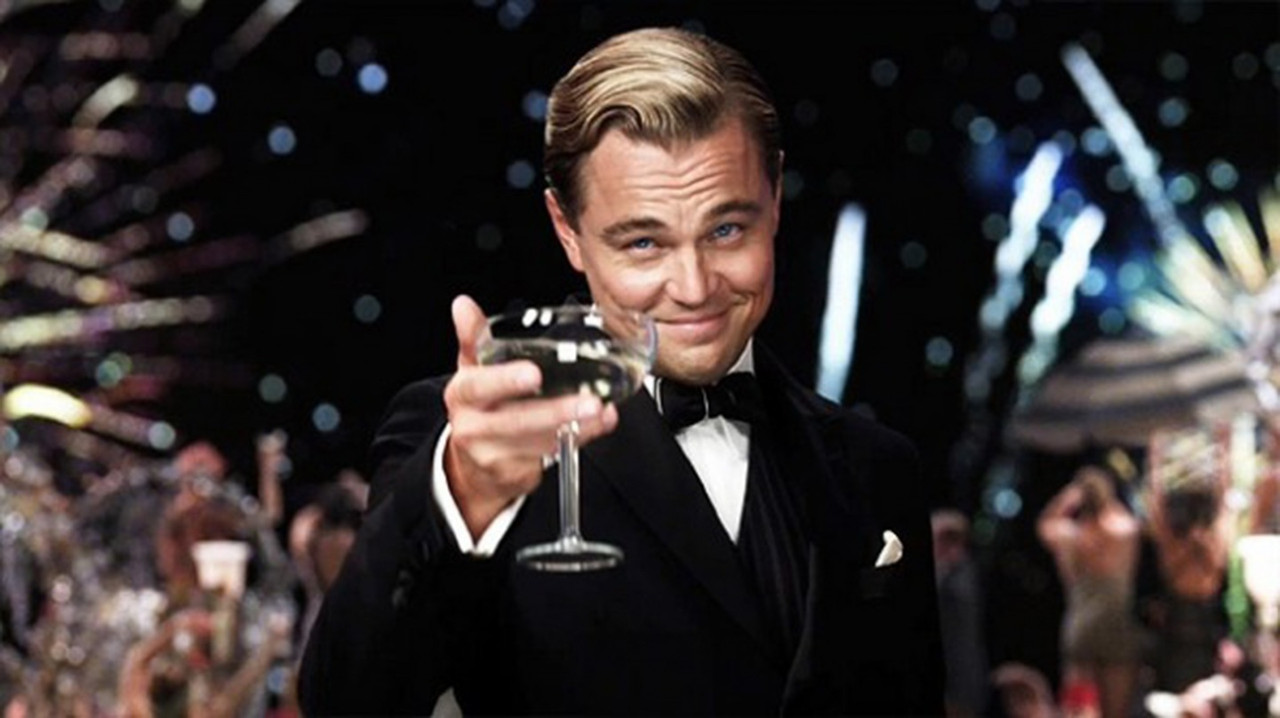 Last week, while at work, I started something that I never intended to start. Turns out, I needed to do this mini-project way more than I realized. Both in result, and in actual benefit.
What I started last week was to chip away at organizing my work emails, and took on the challenge of figuring out the best way to leverage Microsoft's OneNote alongside Outlook. The MS Office suite is standard issue at work, and while I've been using these and many other Microsoft products for multiple decades now, I never really took the time to learn OneNote, let alone learn how to use it with Outlook to create a killer productivity combo.
But, starting last week, that's exactly what I did.
First Step: Email
I started with trying to figure out a way to reduce the size of my inbox, without losing any emails. I keep all my emails for work, for various reasons, most of which benefit me at some time or another. I learned a very long time ago not to rely on subjective and inaccurate human memories, it's all in black and white. This helps on many levels and for many reasons.
At my work, we're not allowed to use the standard archiving feature of Outlook. It's automated, it's reliable, and... it's disabled.
And with me having less than 1GB free on a 5GB mailbox, I had to do something. Having just started the new year, there's no way I could cram an upcoming year's worth of email into less than 1GB of space.
So, I first went through and deleted all the crap. All the meeting responses (Accepted, Declined, Tentative). The meetings already happened, and I just don't care who accepted, declined, and "tried their best" to make it any longer.
Then I cleaned out all the corporate announcements. I'm sure it was important to know about our upcoming open enrollment, but it already happened, and I signed up. As well, can I no longer keep the announcement of a company vice president that I never met is stepping down several months after the announcement went out in the first place. Again, by now, it's already happened, and we all know who replaced him or her.
So, after that, I went from .98GB of free space to... 1GB of free space. Yay, progress, but I need to do more. Way more.
Second Step: OneNote
Knowing the Internet has an answer for everything, I did a search on how to master OneNote. It's a tool I've used for a while, but never really used it. In other words, I used the basic features and functions, but never went beyond that. So, I found some articles on Lifehacker and Make Use Of and found my answers.
So, I set up a way to tie in my Outlook tasks to OneNote, which are tied to this year's project notebook. I then figured a way to export my emails to a separate notebook called oddly enough, "Archives". Then, I ported all my emails over to the archive notebook, and deleted the originals from my mailbox.
I rinsed and repeated with my sent folder, and any other sub-folder I had in my mailbox that has lived past it's usefulness.
After several alternating crashes between Outlook and OneNote, my export/import process was complete.
Because Microsoft
I had a LOT of emails to push across
So, after archiving all emails prior to this year, I had like 3GB of space left. Now THAT'S progress! But still not good enough.
With OneNote, I organized my notebooks for my projects, and my general notes, and now they're easy to find and use. Organization is starting to be fun again! I'm on a roll, so I'm gonna do more.
Third Step: Outlook again
Now that my entirely useless emails from past to present are gone, and all my known project emails that lived in their own folders are moved out, where else could I free up space?
Well, of course, my INBOX (cue scary music)!
In the previous years, I'd tried, and failed, at keeping my emails in their neat little folders, according to their topic or project. And, by failed, I mean some made it into their folders (already archived now), but most simply got left in the inbox.
So, I start combing through my inbox to find the emails that belong to specific folders, and I move them there. Then, I repeat the Export/AppCrash/Import routine between Outlook and OneNote.
This took a while. As I had tons of emails in their respective folders, I had even more email that was unorganized in my inbox. But, in this case, patience won the day, or the week, in this case. After chipping away at it, little by little, my inbox had only the emails from January 1st and newer in there.
My inbox now had 4.1GB of free space. Pretty good, eh? NOT GOOD ENOUGH!
And, being a glutton for punishment, I decided I could do even more.
Fourth Step: Reinventing my Outlook Experience
I decided that if things were going to change, they really needed to change, from top to bottom. So, I completely revamped the layout of my Outlook. I stripped away persistent menus, added useful side widgets, and basically brought my Outlook to a very minimal yet functional appearance.
For my inbox, my calendar, even my tasks – every single section, now has a fresh new and uncluttered look. In this case, uncluttered doesn't mean unusable, it means easier to see and do what I need when I need to. Then, when I don't need Outlook, it stays out of my way.
Next, I set up some custom inbox processing rules. There are several emails that come in with alerts and notifications that just don't impact me. They're automated blast emails from various systems and products that I don't personally use or maintain, so I set up a rule that intercepts those before they hit my inbox and take them directly to my Trash.
That alone saves me close to 50 emails a day, and up to several hundred over a weekend.
Then, I created new subfolders that actually make sense for what I'm doing this year for work. Easy to read, easy to access, and it has to make sense to use or it's gone.
Once that was done, I created a couple of "Quick Steps" with Outlook. These are handy little buttons you can click that will do one or more thing with or to your email when you click them. So, I created quicksteps that would take any email I select, then it would give it a Category with a color coding for easy reading, and then would automatically move it out of my inbox and into the folder designated for that Quick Step.
So, I have multiple Quick Steps created, and they're all visible at the top of my Outlook workspace, when I have my menus pulled down.
Now, I do have to manually select the email, and select the Quick Step that is best for that message, but that's not a bad thing. It's not bad because I now am present with each email, and have to decide what to do with every email that comes into my inbox.
I either, Quick Step it based on which category and folder it needs to go in, I can delete it, or I can reply to it, then Quick Step both the email and the reply, or when the time is right, archive it to my OneNote.
Whichever I choose, I have to read my email in order to decide what to do with it.
And, the beautiful, glorious result is: I've reached INBOX ZERO! Plus, 4.8GB out of 5GB free!
I have no emails in my inbox at the moment. When emails come in, I read them when I'm able, I process what to do with them, and get them out of my inbox.
If I'm worried that an email that gets Quick Stepped into oblivion by being out of sight from my inbox and hiding in a folder (which could also happen if it's buried within hundreds of other emails in the inbox), I Quick Step it, then go to it's new location and right-click the message and place a follow up flag on it for a time that's appropriate, and set a reminder from the same flagging feature.
By adding the flag, it places that email in my "To Do" list, that I can now see all the time as part of my new minimal heads up layout for Outlook, and the reminder will pop up in my face when I set it to, so that I can really take action on it if I somehow ignore it glaring at me from Outlook as a side widget.
And there you have it! Inbox Zero, a way to sustain and maintain it, and a stress-free way to handle emails without running out of space.
All the things I never declared as a New Year's Resolution, but did it anyway, and am so stoked about my new organization system!
Have you done anything unintentionally (at first) this year that you can claim as an unexpected New Year's Resolution win?
tags: #thoughts #reflections #productivity
If you like my work and you received value from this post, please consider buying me a coffee:
And, if you'd like to stay up to date with new blog posts, subscribe for free email delivery each time a new post is published. I hate SPAM just as much as you do, and your information will never, EVER, be shared or sold.